ShockSpot Dual

The most technologically advanced sexual enhancement tool on the market, the Shockspot Sex Machine Double Penetration Dual Thruster has been designed with an additional attachment to aid anal stimulation and provide unsurpassed pleasure for any and all of its users.
The Dual comes with a dual remote control and is not intended to be used with the software. The software can be used with one unit at a time, the remote can be used with the other.
Product Description
Dimensions
16.5' W x 22.0' L Up to 30.0' High
Dimensions Folded
16.5' W x 22.0' L x 5.5' H
Weight
23lbs
Stroke Length
0-8inches
Maximum Thrust
17.535 pounds of thrust. 105 inch-pounds torque equivalent for a 12 inch rotary machine
Maximum Speed
23.63 inches/sec
Software
ShockSpot Touch and Feel Software (Windows XP, Vista, Windows 7, Windows 8)
---
What's In the Box?
ShockSpot Machine
Power Supply and Cable (UK Compatible). Please send us a message with your order if you require an EU Compatible cable instead.
Remote Palm Switch
USB Cable
Quick Disconnect Attachment
T-Handle Wrench for Assembly
---
The ShockSpot is a state-of-the-art, robotic, pleasure system. The system is an "In-Out" machine as well as a "Vibrating" machine that is completely programmable through the ShockSpot Touch and Feel software. Any desired position from lying, kneeling, sitting to standing is accommodated by the ShockSpot. The intuitive, simple to use software and stand-alone remote, high quality materials combined with a design that can collapse into a small carrying case make the ShockSpot truely unique.
The ShockSpot is the most advanced, robotic pleasure system on the market today. There is no other system available that offers the flexibility and control that is offered with the ShockSpot.
The ShockSpot utilizes a linear drive mechanism that produces the same thrust force for all stroke lengths. It is important to note that the ShockSpot force is expressed as thrust force, which is the actual thrust/push force that the ShockSpot can produce. This should not be confused with torque tat is specified by other machines. Torque is frequently expressed in inch-pounds (in-lbs) or ounce-inches (oz-in), which is how much force the motor can produce at a distance of 1 inch from the centre of the motor shaft. For example, a motor that produces 1 inch-pound of torque can produce 1 pound of force at a distance of one inch from the centre of the motor shaft. So exactly how does the ShockSpot's thrust force compare to rotary based machines??? A ShockSpot stroking at 12 inches and producing 17.5 pounds of 'thrust' is equivalent to a rotary based machine with a motor producing 105 inch-pounds of torque.
The ShockSpot is controlled through the ShockSpot Touch and Feel software. Wireless Bluetooth control is also available so the ShockSpot can be controlled with a Smartphone. The software is used to select the desired motion or program for the ShockSpot. The system can be started, stopped and paused through the software, or palm button. The new ShockSport stand-alone remote control allows the ShockSpot to be controlled without a PC. All of the Stroke parameters are easily controlled with the handheld unit. (Remote Control Unit Not Included but available at extra cost).
The stroke Length (depth), speed and smoothness (acceleration) are configured with sliders on the Touch and Feel software or the stand-alone remote control. The PC software also allows the user to select preconfigured programs and customise programs to maximise their pleasure.
The ShockSpot pleasure systems come with pre-configured motion programs that can be selected and customised if desired. The current programs are: 'A Stranger in Town', 'Cyclic Waves', 'Indecision', 'Little Guy', 'Random Strokes', 'Slow, Long and Easy' and 'The Buildup'.
You can save, recall, delete and customise your programs using the ShockSpot Touch and Feel Software.
The ShockSpot will accommodate any desired position from lying, kneeling, squatting, sitting to standing.
The ShockSpot system is made with high-grade tubular aluminium components that make is extremely strong and rigid.
The ShockSpot System is made in the USA.
Your ShockSpot comes with a 5 year manufacturers warranty but you can extend this to a lifetime warranty for £199.00
---
At Cloud Climax we are excited to be an Approved Reseller for the UK and EU of ShockSpot machines.
---
The machine is delivered free of charge within the UK up to 21 days of your order being placed. We will notify you of your expected delivery date once your order is placed. Orders outside of the UK may take slightly longer to facilitate.

Please note that the dual machine is made to order in the USA.
---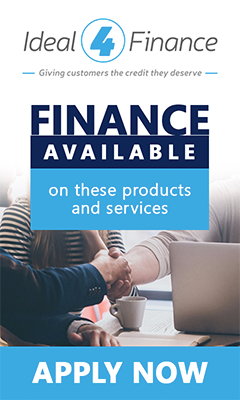 ---
At Cloud Climax we appreciate that sometimes, when you want the finer things in life, you cannot afford to pay for them all in one go. That is why we have introduced our Layaway Payment Plans. This is available on all Sex Dolls, DS Dolls, and ShockSpot Machines.
You have to pay your balance in full within 8 months of your first payment. When you have paid in full your order will then be deemed placed and you should take any delivery time referred on the website from when your final payment is made. You make a down payment of £250 or 10% of the order value and then you can pay as little or as much as you want off your balance until it is paid in full. Please see full information and terms of our Payment Plan Here.
Please note that you can also pay in full by adding to your Shopping Cart and checking out in the usual way.
---
---


You can download a troubleshooting PDF here and here.